Our Staff

Michael Heny
Head Winemaker

Michael Heny studied Mechanical Engineering and Comparative Literature at the University of Virginia. After graduating in 1990, he worked his first harvest at Montdomaine, now the site of Michael Shaps Wineworks. In 1997, Michael joined the winemaking team at Horton Vineyards where he spent many years dedicated to showcasing Virginia wines, and in the spring of 2019 he joined the team at Michael Shaps Wineworks.
When not crafting wine, he enjoys exploring the mountains, woods and streams of Central Virginia and beyond with his wife and two children.
Alec Bonnoront
Production Manager
Alec graduated from Virginia Tech in 2019 with a degree in Food Science and a minor in Viticulture. While in college he spent a summer working vineyards in Bordeaux and a year at Beliveau Estate in Blacksburg. After graduation, Alec moved to California to work with E&J Gallo on their Research Winemaking team and a small winery in the Livermore Valley, Wood Family Vineyards. After four years in California, he returns to Virginia to be a part of the Michael Shaps team.
When not in the cellar, Alec enjoys skiing and traveling with his wife.


Christie Shaps
Human Resources, Retail, and Wine Club
Christie began her career in the wine industry in 1995 working at Jefferson Vineyards as the Tasting Room, Events & Office manager. Over the years she has worked at several wineries, consulted throughout Virginia for start-up wineries and now oversees both Tasting Rooms, Wine Club and human resources for Wineworks.
Elizabeth Erickson
Chef de Bureau
After graduating with a B.A. in Communications & Rhetoric from the University of Pittsburgh in 1997, Elizabeth spent nearly two years in Nice, France, where she absorbed the culture and language. There she developed a deep affection for wine and its meaningful place at the table.
Immediately upon her return to the States she began a career in wine wholesale and importation with The Country Vintner. She has been in the wine business, in multiple capacities, ever since.
She currently manages the logistics, administration and compliance for Michael Shaps Wineworks, Maison Shaps, and Kenahora Wine Company (Michael's small importation company focused on wine from France).


Tara Clay
Controller
Born in the Northern Neck and graduating from UVA, Tara has a deep connection to both the water and mountains of Virginia, loving both the land and the people it nurtures. Since graduating, Tara has developed her career in varying industries – including healthcare, manufacturing, and now wine!

She came to Wineworks in 2023 loving to crunch numbers, improve processes, and a desire to serve a wonderful team of people. When she is not serving as controller of Michael Shaps Wineworks, she loves to read in the sun on a warm day, walk the family dog, and hang out with her family.
Jessie Handy
Laboratory Manager
Jessie graduated with a B.S. from the University of Virginia in 2009. She began her science career in medical research, working at the UVA Hospital for ten years before her foray into the wine world.
She joined the Michael Shaps team as lab manager in the summer of 2021, bringing her laboratory skills and background in analytical chemistry to the winemaking process.
Outside of the lab, Jessie enjoys music, theater (in the audience and occasionally on stage), and experiencing the local culture of Charlottesville and beyond.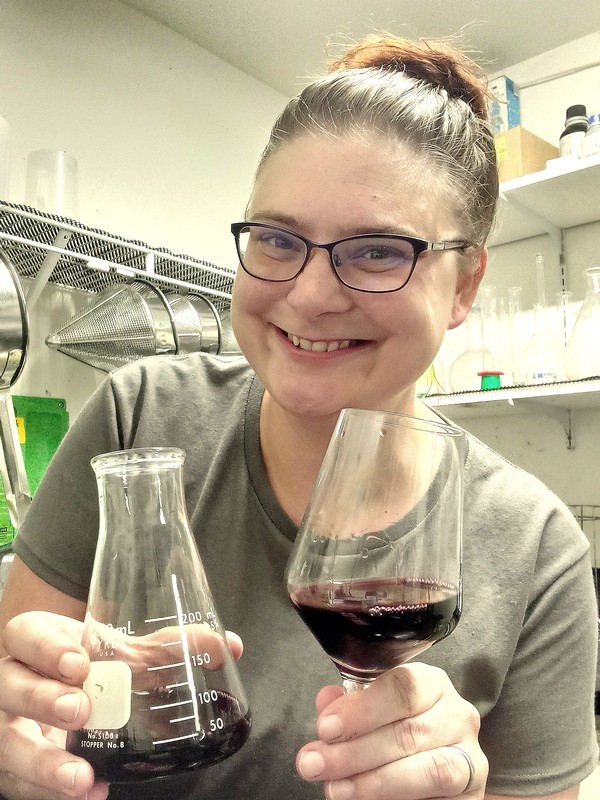 Cellar Crew:
Hugh Rickard
James Thornhill
Jaclyn Cilley
Ian Oterro
Bottling/Crush Pad/Warehouse Crew:
Steve Equi
Turtle Zwaldo
Jon Alexander