Our Staff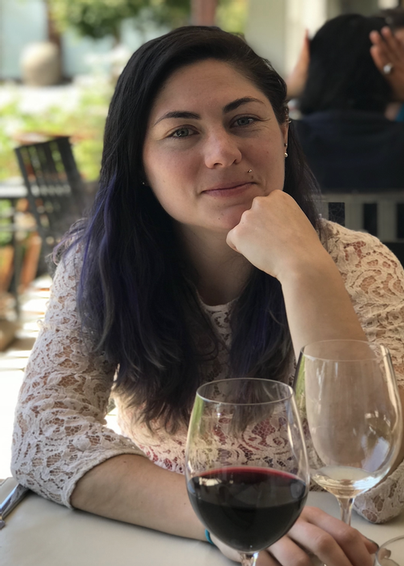 Jessica Trapeni,
Production Manager
Jess graduated with a B.S. in Biochemistry from Virginia Tech in 2011. After working in Process Development at a DNA company, she joined Wineworks in 2015 to run the wine lab. In addition to expertise in the laboratory, Jess has refined and created many of our complex spreadsheets and systems that enable us to organize and manage the myriad of details and intricacies involved in our high-level production process, from harvest through bottling. She is a wiz at Excel and all things detail-oriented.
Cellar Crew
Jessica Trapeni, Production Manager
Steve Equi, Bottling Facility Manager and Associate Winemaker
John Melton, Assistant Winemaker
Jason Greer, Assistant Winemaker

Christie Shaps,
Retail & Marketing
Christie began her career in the wine industry in 1995 working at Jefferson Vineyards as the Tasting Room, Events & Office manager. Over the years she has worked at several wineries, consulted throughout Virginia for start-up wineries and now oversees both Tasting Rooms, marketing, events, Wine Club and human resources for Wineworks.
Elizabeth Erickson,
Administration & Compliance
After graduating with a B.A. in Communications & Rhetoric from the University of Pittsburgh in 1997, Elizabeth spent nearly two years in Nice, France, where she absorbed the culture and language. There she developed a deep affection for wine and its meaningful place at the table.
Immediately upon her return to the States she began a career in wine wholesale and importation with The Country Vintner. She has been in the wine business, in multiple capacities, ever since. She currently manages the logistics, administration and compliance for Michael Shaps Wineworks, Maison Shaps, and Kenahora Wine Company (Michael's small importation company focused on wine from France).