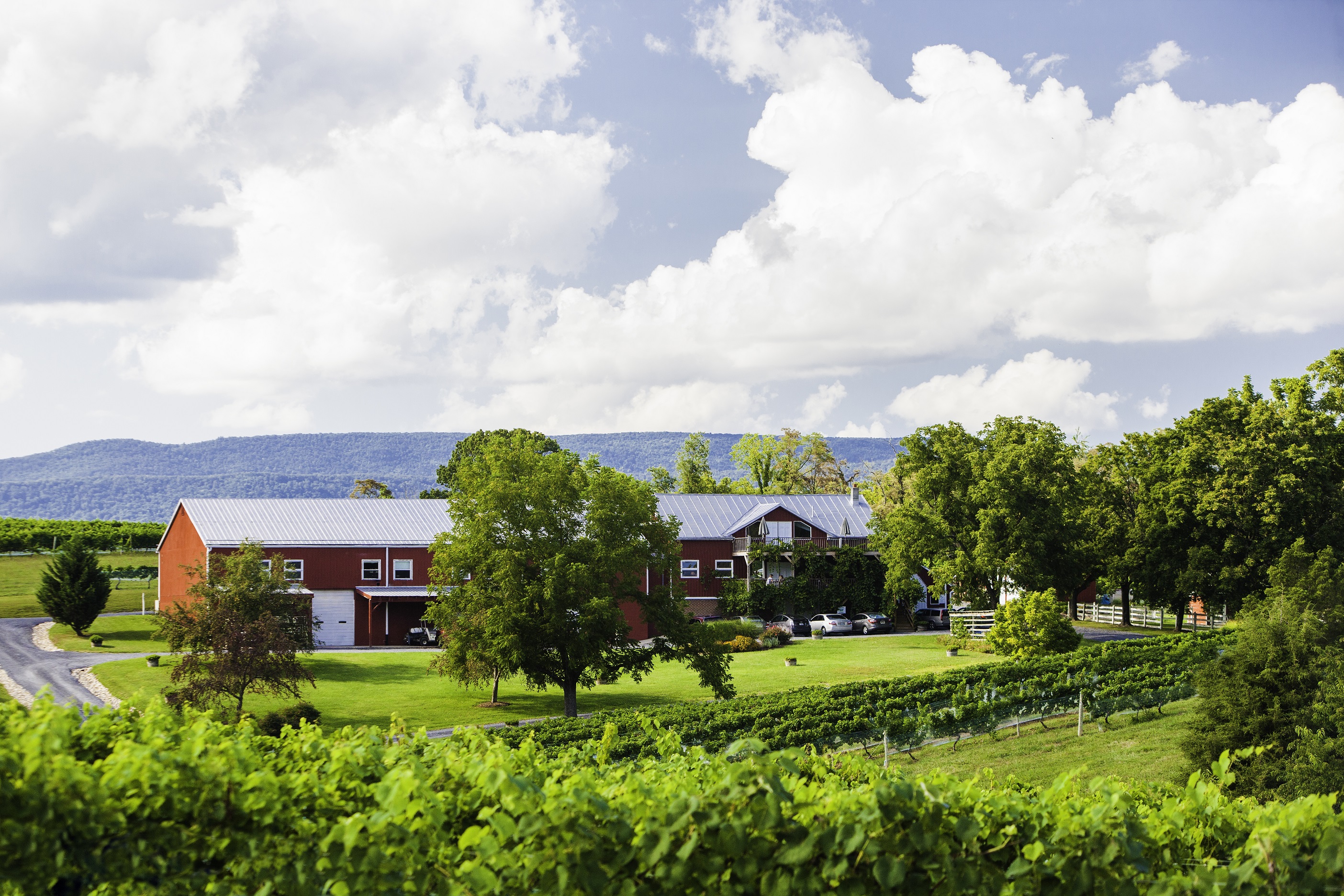 Michael Shaps Wineworks purchased Shenandoah Vineyards, the second oldest active winery in Virginia, in the fall of 2018. Shenandoah Vineyards was founded in 1976 by Jim and Emma Randel, two visionaries who recognized the viticultural potential of their site. Located in Edinburg between Winchester and Harrisonburg on land that had been in Emma's family since the mid-1800s, Jim and Emma planted their first 5000 vines in 1976 and went on to enjoy over 4 decades of success.
Michael's relationship with former owner and founder Emma Randel began in 2010 when Emma hired Michael as a winemaking consultant. At this time Michael recognized the viticultural potential of the limestone soils and drier growing conditions. He believes the Shenandoah Valley has some of the state's best grape growing potential and has thus far been under the radar. "Shenandoah is the driest county in Virginia and one of the driest East of the Mississippi river with ideal soil composition and optimal elevation" notes Michael. He is excited about the viticultural potential and the opportunity to revitalize the vineyards with varieties that grow especially well in the valley—adding Alsatian varietals like pinot gris and pinot blanc, to the existing old vine Riesling.
Located two miles off Interstate 81 at exit 279 (south bound I-81 exit 283), Shenandoah Vineyards is ideally located for visitors. The tasting room and winery are housed in a Civil War era barn on a bucolic farm setting. The tasting room is currently open Wednesday-Sunday 10 am to 5 pm. TC Goble, the tasting room manager of over 15 years, continues to offer visitors her warm hospitality while educating them on Michael's winemaking philosophy.