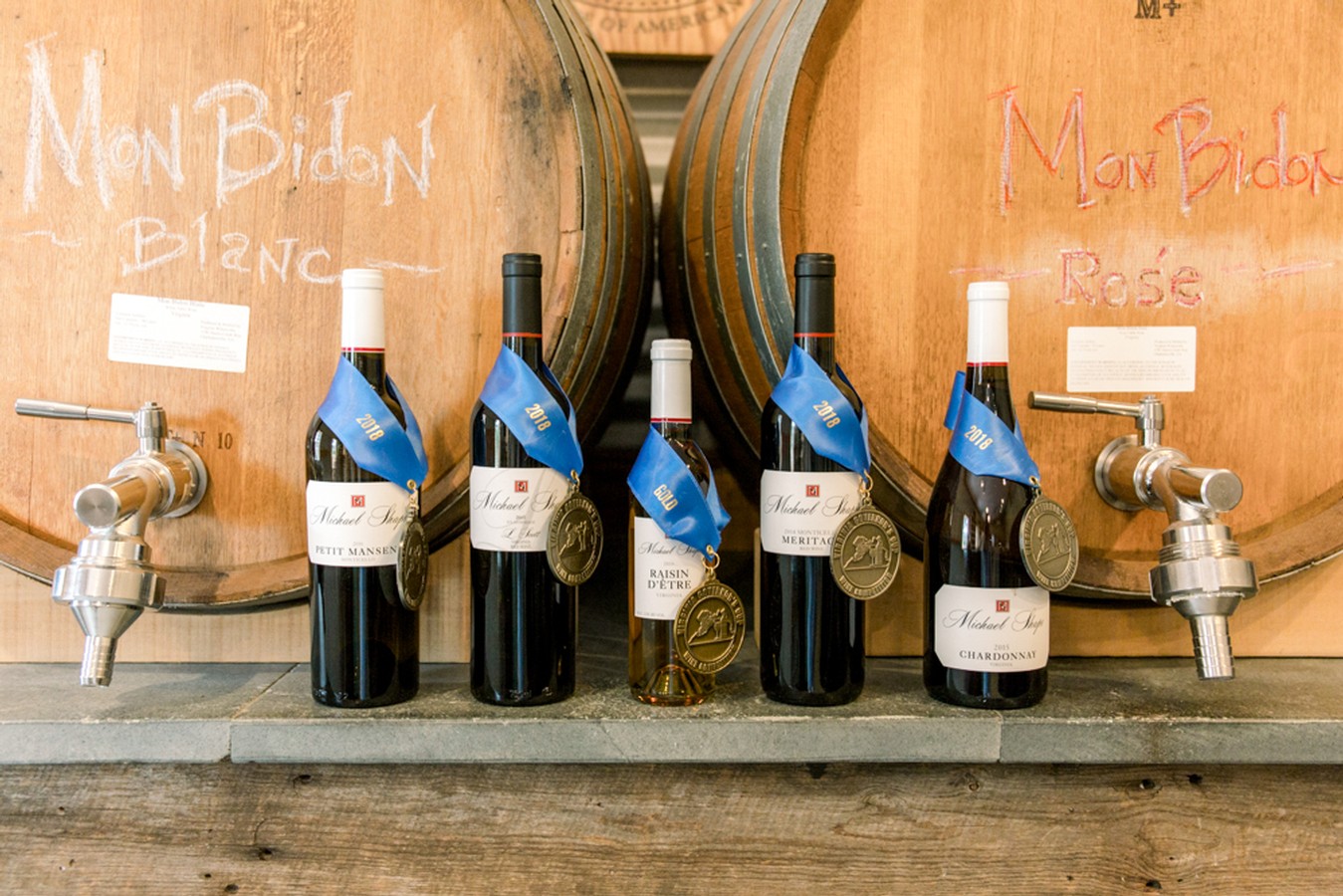 Wines
Founded in 2007, we create complex wines with careful attention to the details of fine wine production in a traditional old-world style. We use natural yeast and our wines spend a significant amount of time in barrel prior to release. As an independent winery, we focus on quality and refined small-batch production. Our winery site is nestled in the woods south of Charlottesville.
Michael Shaps wines are small production wines made from grapes grown under Michael's supervision. Michael has a reputation for quality that ranks on an international scale with some of the world's best winemakers. The whites focus on varietal intensity and the retention of natural acidity. The reds are highly extracted and crafted to be age-worthy and require cellaring.
Michael strongly believes in choosing grape varietals that represent the potential of Virginia viticulture. Michael's wines prove that Virginia can produce wines that compete head to head with some of the finest wines from the best regions in the world.
In addition to winning the prestigious Governor's Cup wine competition and consistently winning gold medals year after year, Michael Shaps wines have been written up in publications such as Saveur, Food & Wine, Wine Spectator, Wine Advocate, Wines & Vines, Washingtonian, The Washington Post and many others.
To ship to AZ, CO, GA, HI, IA, ID, IN, KS LA, MA, ME, MN, MO, ND, NE, NH, NM, NV, OH, OK, OR, SC, TN, TX, VT, WA, WI, WV, WY -- Click Here

To ship to VA, NY, FL, IL, NC, MD, PA, CA, AK & Washington, DC please continue below: